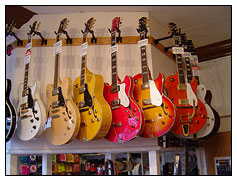 Welcome to Mancini's Music Shop.
Mancini's is owned and run by Brian Pilsbury who has over thirty years experience within the music industry. Brian started as a professional drummer and has used his great knowledge of the business to develop an enviable reputation for providing guitars, amplifiers and a wealth of accessories to cater for both the complete beginner and the professional musician.
We supply acoustic and electric guitars and specialize in left-handed guitars, from manufacturers such as: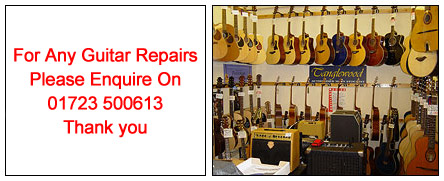 Maverick
Cort
Tanglewood
Samick
Turner
Tokai
Signature
Burns
Lag
Vintage
We also supply pre-owned guitars from most major manufacturers and we also offer a Mail order service and can compete with shop and internet quotes, so why not give us a call, we really are competitive!
Whether you are looking for a beginner's acoustic to a full professional instrument we can supply all your requirements at very competitive prices. Our range of products includes new and second hand guitars, drums, amplifiers, sticks and skins as well as Public Address equipment. We stock many of the industries big name brands and a large selection of left-handed instruments is also available.
For the first class service we are renowned for, please phone us on 01723 500 613 (1pm-6pm), or contact us at:
Mancini's
22 Franklin Street, Scarborough, North Yorkshire, YO12 7JU
Tel +44(0)1723 500613

Because of the pressure of repair work we do not have the facilities for emails, so please ring on 01723 500613
Web www.mancinis.co.uk
E-Mail info@mancinis.co.uk